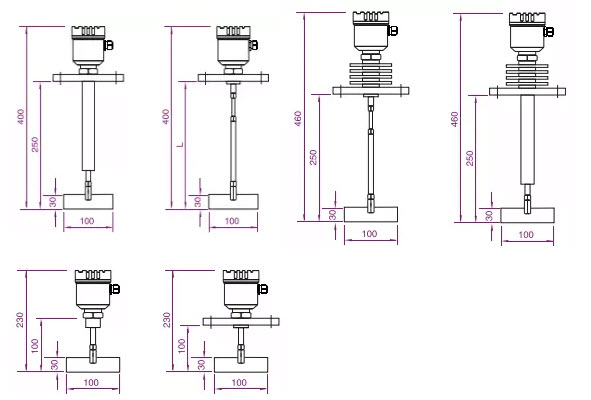 Product Instruction
Resistance rotary switch is a level controller for solid materials (including powder, bulk, granular, gum, etc.). For different solids, it can be measured by adjusting the spring tension. Its wetted parts are all stainless steel.
Product Feature
1. Small hopper by professional skill, supported by three bearings, operate more reliable
2. Unique design for sealing prevent dust or powder from coming
3. Stable Torsion and can be adjusted
4. Clutch slipped automatically to protect the electrical machine from damage when the paddle overloads.
5. Enclosure IP65, suitable for outdoor use
6. Special paddle for low density solids are available
7. Widely used, such as power, steel, cement, feed and so on.
Applications
It is widely used in industries such as chemicals, plastics, cement, feed, food and so on.