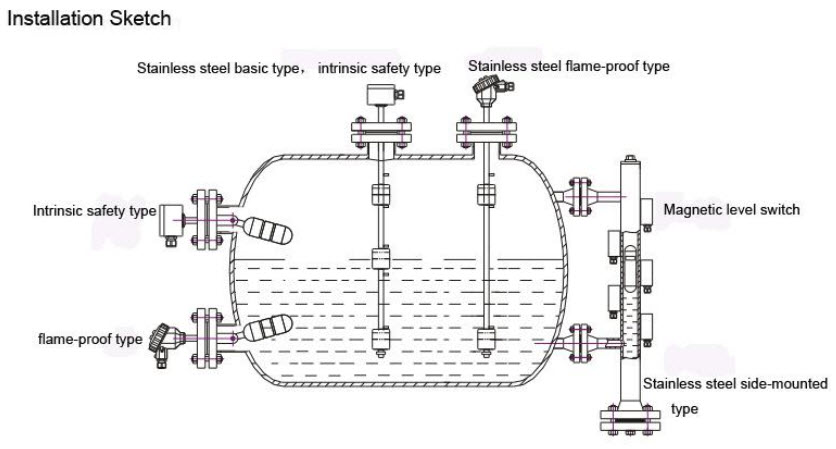 Product Instruction
UQK side mounted magnetic float liquid level swith and pontoon level switch consist of reed and magnetic float ball, which is based on the floating principle that utilizes magnetic float ball to make the relevant reed close or open according to the height changing of the liquid level, thus controlling and measuring the liquid level.
Product Feature
1. No external power supply, passive output contact
2. Long life span, stable and reliable operation, easy installation, almost no maintenance
3. Independent of mediums' physical and chemical status.
4. Intelligent magnetic float level swith is applied in all kinds of bad medium environment with density ≥0.5g/cm³.
5. Available for interface detection of mediums with two different densities.
6. Wide application range. Pressure 0~PN160 (max. up to PN320), temperature -40~+150 ° c;
7. At most 8 detecting points, delivering signal independently.
8. Anti-explosion design.
9. Customization.
Applications
UQK float ball level switch and pontoon level switch are made of different materials, and can be used in almost all strong and weak corrosion-resistant mediums and none corrosive mediums.